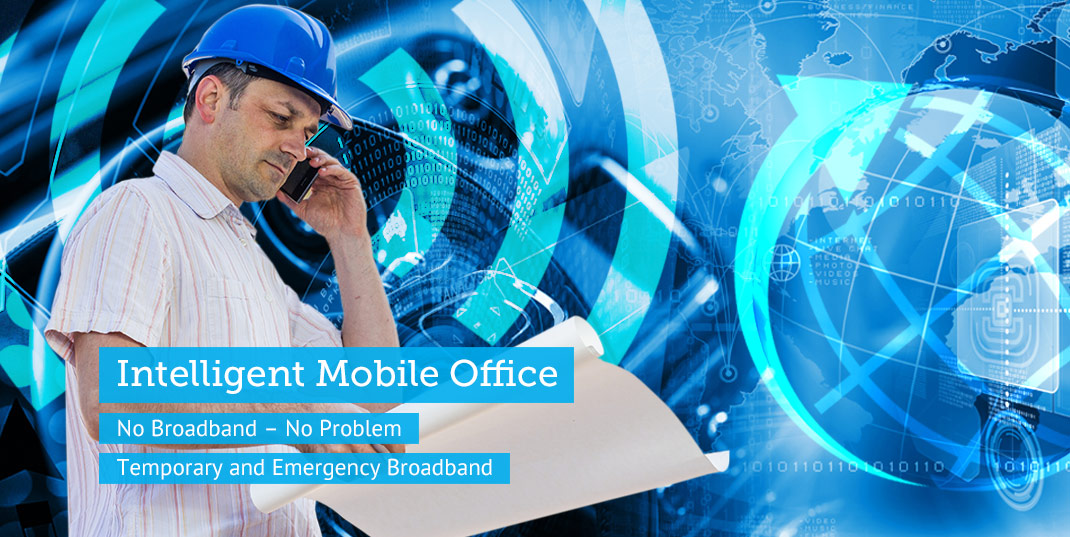 Portable Business Broadband
If you have used a mobile data connection on your phone, tablet or laptop to download or upload data
on
a remote site you will know how unpredictable a mobile connection can be.
USB dongles are far from ideal they just can't get the signal strength to perform.
Fleettec have developed a system to provide a dedicated super-fast mobile broadband service in places where a conventional internet service isn't available. Our system utilises the latest diversity antennas which provide optimised propagation of radio signals and maximum exploitation of the latest LTE (4g) networks. It is through the development of antenna technology we can provide reliable remote site and office broadband.
There is a range of mobile broadband systems to suite all budgets. We offer a hire service along with professional installation, support, training and maintenance.
Reliability and exceptional broadband speed bandwidth is achieved by using several service providers at the same time with automatic balancing of the combined networks. This allows a mixture of suppliers to be used simultaneously and provides exceptional resilience.
If one service fails another takes over; Automatic Failover = No Internet Failures
Data usage can be controlled and prioritised to help control costs, using a lower bandwidth and more cost effective supplier when low bandwidth is all that is required.
When greater demand is required of the connection more service providers can be introduced. Our Portable Business Broadband solutions offer very advanced networking features.
One feature that is proving very popular is the "Virtual Ethernet" between sites.
Not only can you communicate with the office, you can access the office local network, providing access to servers, computers, printers and even CCTV.
All data is encrypted for security.
The benefits of having super fast, reliable mobile broadband are huge, the uses are almost endless.
Run your business where normal broadband connections are not available yet.
Connect to your organisations local network from anywhere.
Have a reliable high speed broadband service available when wired services fail, Automatic failover = No Internet failures.
Mobile site security CCTV and Monitoring.
Remote Site Broadcasting Solutions.
The provision of VPN, IPSec, NAT Traversal, VoIP and Wi-Fi with bespoke Centralised Management systems, ensure your needs are met without exception.